Google Releases Penguin Update 3.0
Google has released another update to its Penguin algorithm aimed at targeting webspam, Matt Cutts announced in a company tweet. Penguin 3.0 is expected to affect 0.3 percent of English-language queries.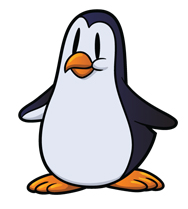 In addition to announcing the arrival of Penguin 3.0, Cutts provided additional details about the algorithm update in a series of tweets. According to Cutts, this update will also impact 0.4 percent of Spanish queries and 0.3 percent of Italian queries. He later tweeted that the update will also affect 0.4 percent of French queries.
This is Google's third update to Penguin, including the original launch in April 2012. Although Google has not revealed information about its specific signals, it has said that Penguin decreases rankings for sites that violate its quality guidelines. According to Google, examples of webspam or black hat SEO methods include keyword stuffing, duplicate content, and unusual linking patterns.
Read more:
http://searchengineland.com/google-penguin-update-3-135527
http://googlewebmastercentral.blogspot.com/2012/04/another-step-to-reward-high-quality.html
Oct 08, 2012